Weekly Service Streaming & Midweek Opportunities
As of early April, we will no longer be live streaming our Sunday Evening services for the foreseeable future. We will be meeting in-person (Following all COVID guidelines) on Sunday nights at 6pm as we have throughout the pandemic. We continue to view the sermons from Prairie Alliance Church as we continue to explore a merger with them, so the link below is for the PAC weekly services, which you can view live, or at any time afterwards.
​
In addition to Sunday nights, we are encouraging Timbers folk to participate in the weekday Facebook posts and discussions about what it means to be the church, especially during COVID, when many of us are unable to meet in person.
​
Men's group Zoom study continues to meet on Tuesday evenings @ 7:30. All are welcome... the link can be found on the ministries page or by clicking HERE
​
​
At Timbers, we strive to make the love of Jesus Christ evident in all that we say and do. That is a challenge for all of us imperfect people, so let's experience it together! Our "casual lives, serious faith, eternal impact" value statement is a call to true community, which can look messy at times, and beautiful at others. If this is the atmosphere in which you would like to learn and grow in an understanding of who God is and how He can change your life, come through our doors or find us at an event in the community.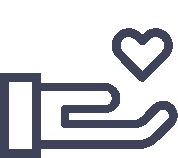 "Whoever is generous to the poor lends to the lord, and he will repay him for his deed."